The patented STRONGBACK ergonomic design represents an evolution of the traditional wheelchair by integrating positive posture support into the frame. Every wheelchair user has the right to a wheelchair that keeps them active and comfortable and makes them feel free and independent.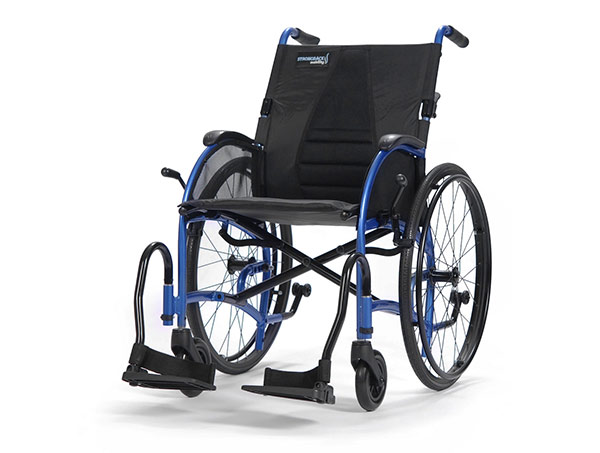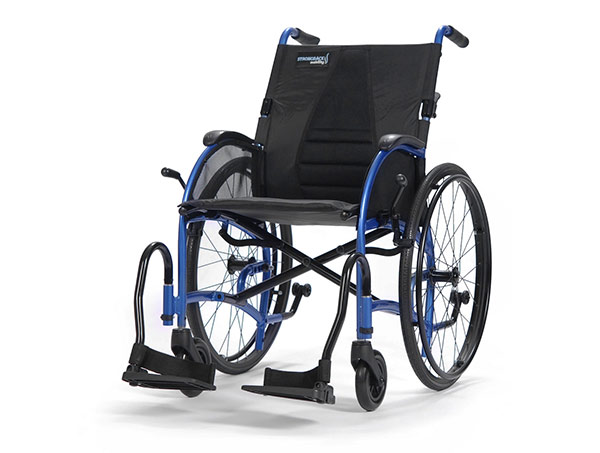 STRONGBACK
Lightweight Wheelchair
Your stylish self-propelled wheelchair for use on all terrain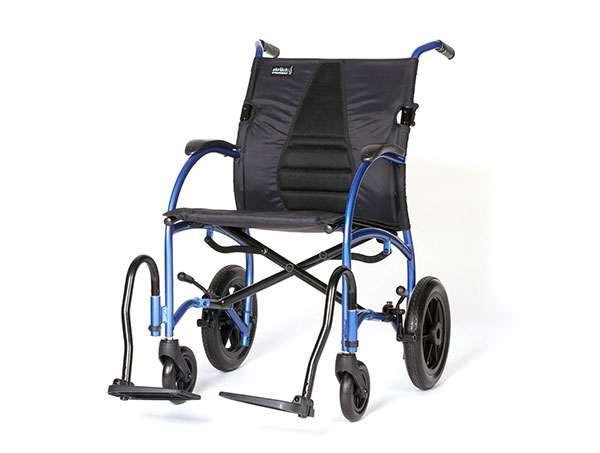 STRONGBACK
Transport Wheelchair
Your flexible lightweight wheelchair for travelling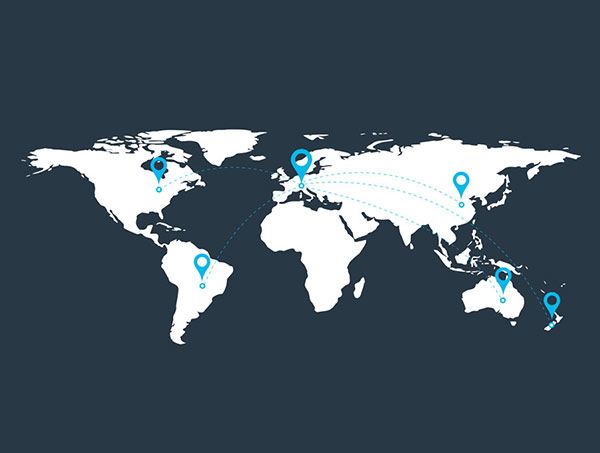 Become a STRONGBACK partner
We look forward to speaking to you.
Correct Posture with the STRONGBACK wheelchair
STRONGBACK wheelchairs compared to regular wheelchairs
STRONGBACK wheelchairs reflect and support the natural lumbar curve of a healthy spine.
The shape of the STRONBACK prevents the user from slouching and putting too much pressure on the spinal discs.

Its outstanding ergonomic design offers unparalleled comfort and promotes a healthy, upright posture.
Fabulous lightweight wheelchair
The Strongback 24 is superior to traditionally designed wheelchairs my family has used. In the past. Its ergonomic design offers many benefits such as: easy to use foot rests with a lift and swing motion rather than clumsy clamps; brake controls where the user can easily find them at the same level as the bottom seat cushion rather than lower down; an ergonomic back rest allowing the user to sit straighter and more comfortably; cushioned handles for pushing; an increased ability to maneuver; and last but not least a superior light weight which allows for an easier self-propelled as well as for pushing. I am a small woman of 110 pounds. Switching to this wheelchair has made me able to take my 91 year old father out and about without great difficulty. And best of all, my father finds the chair easy to propel, thus providing some independence given that he is wheelchair bound. Thank you!
Holly
Strongly recommend the STRONGBACK!!!!
We have the Strongback for my husband and he is extremely impressed with the comfort. After using a traditional chair for three weeks, he truly appreciates sitting in the Strongback! I love how light weight it is - I can lift it myself to put in the car. Also, the turning radius is great and it folds easily. GREAT product!!
Cathy
Absolute Terrific!
We have tried 5 different brands of chairs and NONE can compare with Strongback. The ergonomic handles are most comfortable on the hands. Chair is light, made extremely well, and the 12 inch tires easily allow me--I am 70--to push my wife around on concrete, tile, gravel AND on the sandy beach we like to visit! My father taught mike "buy cheap...buy twice." I bought cheap 5 times and got what I paid for--cheap. The 6th was Strongback and it is worth twice what we paid! We are both wonderfully happy with our Strongback Mobility Chair! THANKS!!!
Robert
Become our next STRONGBACK partner.